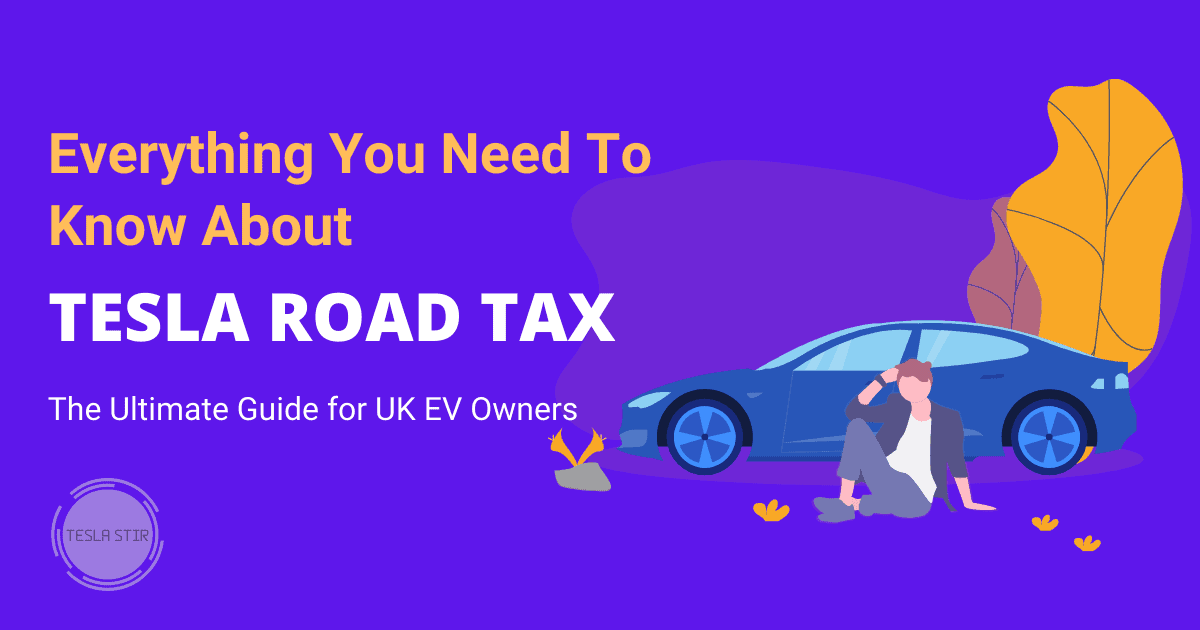 Looking for how to pay for Tesla road tax in the UK? Here's your complete guide to road tax for electric vehicles.
I recently got a letter from DVLA for Vehicle Tax Reminder (VED). For the first time since owning a vehicle in the UK, the amount to pay towards road tax is £0. 🎉
But this £0 V11 reminder doesn't mean you don't need to tax your Electric Vehicle. You need to – just that you don't pay anything when you drive a BEV.
Even though electric vehicles like Tesla are now exempt from paying any vehicle road tax, you still need to tax your EV each year even if you don't have to pay.
As I go through the process of submitting my Tesla Model 3 road tax, I have documented it for you.
I will go through everything step-by-step about taxing your zero-emission vehicle in the UK.
In this post, I have explained how to tax your Tesla online (with pictures) – read on!
Okay, let's get started.
Tesla Road Tax UK: Who Is This EV Guide For?
This guide is for:
Existing owners: If you are due to tax your Tesla in the UK, this guide will help you submit road tax on electric vehicles.
Future owners: If you plan to own an EV soon, this guide covers everything you need to know about the UK's road tax for Teslas (and other EVs).
Planning to buy a Tesla? Don't forget to use a Tesla Referral code that gives you £500 off Model 3/Y order or £1000 off Model S/X.
How is Road Tax Calculated in the UK?
For all vehicles registered since March 2001, Road Tax (officially known as Vehicle Excise Duty – VED) is calculated based on the Carbon Dioxide (CO2) emissions of your vehicle, the year it was registered, and the price of the vehicle itself.
For vehicles registered before March 2001, the VED tax is calculated based on the engine size.
Let's look at how it stacks up specifically for Electrics based on your vehicle.
Battery Electric Vehicles (BEVs)
BEVs are also termed zero-emission vehicles.
In the UK, starting April 2020, you don't pay any road tax on a pure electric vehicle i.e., cars that rely completely on battery power.
Tesla vehicles have Zero Carbon Dioxide (CO2) emissions hence, they are completely tax-free for both the first year and subsequent years.
Plug-in Hybrid Electric Vehicles (PHEVs)
Depending on how much your PHEV emission is, you are likely to pay between £0-£100 for your first year and £140 every year after that, depending on the levels of CO2 emissions.
Luxury Car Tax UK
After the first year of ownership, Electric Vehicle owners used to pay a premium luxury car tax of £325 from year two onwards for five years on cars with a list price of £40,000 or more.
For Zero-emission vehicles to be exempt from any road tax in the UK, the list price of cars had to be under £40,000.
Even though Tesla vehicles were exempt from the Road Tax due to 0g/km of CO2 emissions, as a Tesla owner, you still had to pay the additional UK luxury car tax.
As part of changes in the 2020 budget, pure battery-operated EVs are now fully exempt from this additional luxury tax.
Chancellor Rishi Sunak announced the removal of the "premium car tax" making the Teslas purely road tax-free vehicles from April 2020 onwards. This exemption is in effect for five years up till 2025.
That means:
If your first tax year was due in 2020 or 2021, you'll get a massive saving of £1625 as you will benefit from all "premium tax" years until 2025.
If you have a Plugin Hybrid EV, you must pay this additional premium tax from Year 2 onwards.
Also Read: BEV vs HEV vs PHEV vs MHEV vs ICE: What's the Difference?
How Much Does Road Tax For Electric Vehicles Cost?
Based on the information about BEVs, PHEVs, and luxury tax mentioned above, here's how it looks based on CO2 emissions:
| CO2 Emissions | First-year tax | Second-year onwards | Added Premium Tax |
| --- | --- | --- | --- |
| 0 g/km | £0 | £0 | £0 |
| 1-50 g/km | £0 | £140 | £325 |
| 51-75 g/km | £15 | £140 | £325 |
| 76-90 g/km | £100 | £140 | £325 |
| 91-100 g/km | £125 | £140 | £325 |
| 101-110 g/km | £145 | £140 | £325 |
Road tax in the UK (2023)
How Much is Road Tax for Teslas in the UK?
The Road Tax (VED) for pure Battery Electric Vehicles like Tesla in the UK is £0 (after the new changes introduced in 2020). That means you don't pay anything towards car tax (VED) on any Tesla cars, including Model S, Model 3, Model X, and the latest Model Y.
Zero road tax for a zero-emissions vehicle! Sweet. (click to tweet)
How to Tax Your Tesla in the UK?
You don't need to pay anything towards UK road tax if you own a Tesla, but you must still tax it (at £0) every year.
Here's the step-by-step process of how to tax your Electric Vehicle in the UK.
Step #1. Go to this link and click the "Start now" button.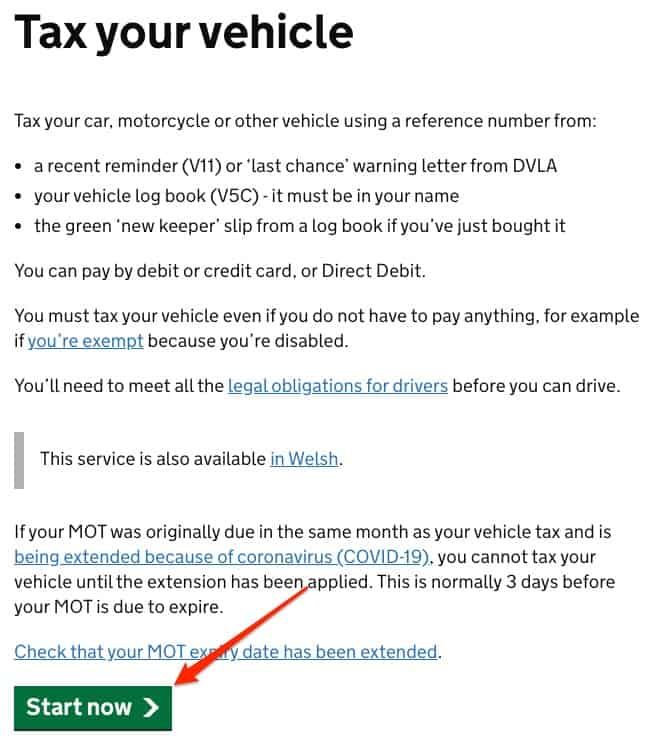 Step #2. Select Yes if you received the V11 reminder letter that should have a reference number. Click Continue.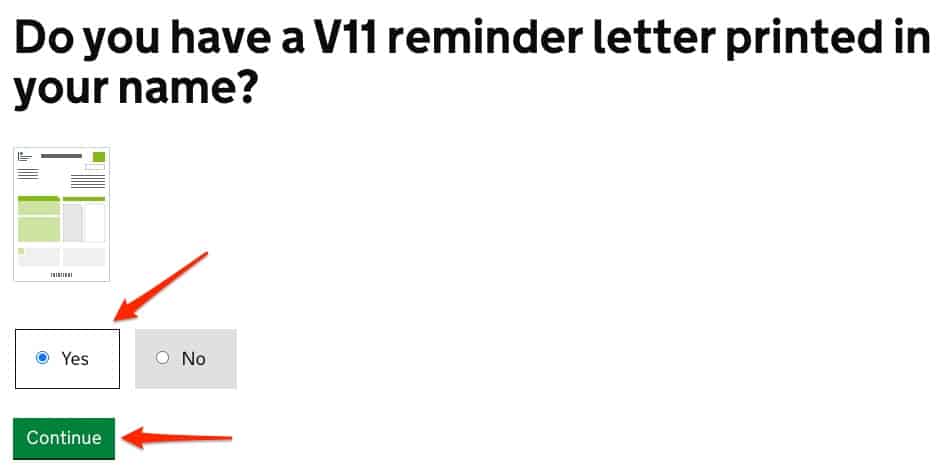 Step #3. Enter the 16-digit reference number from the V11 reminder letter and click Continue.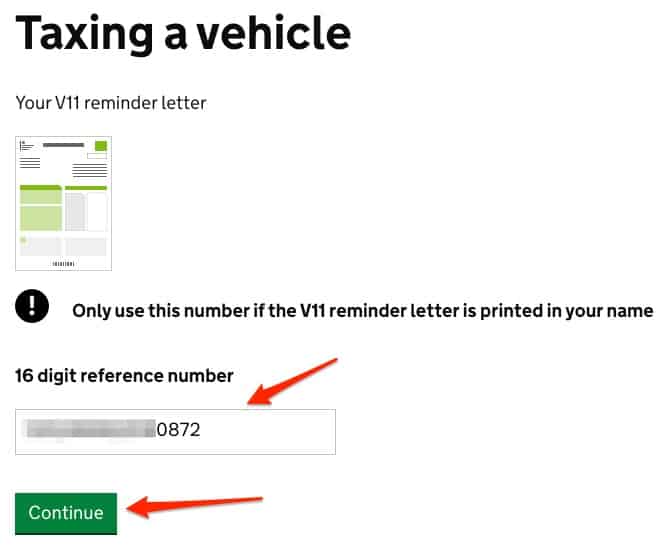 If you haven't received a V11 reminder and your tax is running out, select No at Step #2. You will then see options to use other documents to proceed.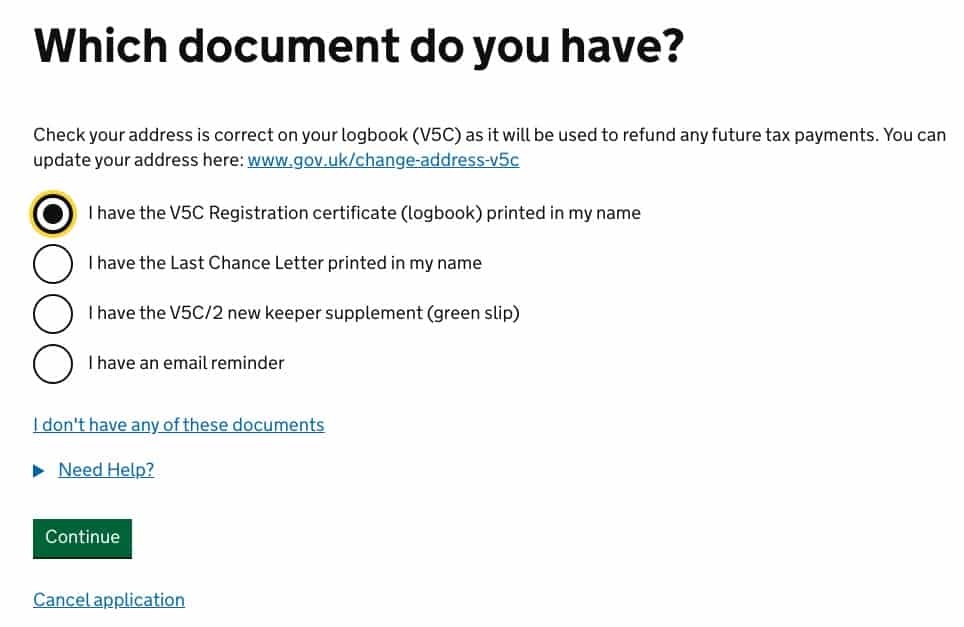 Using the V5C certificate, you can provide your car registration number and the V5C (11-digit) reference number on the next screen.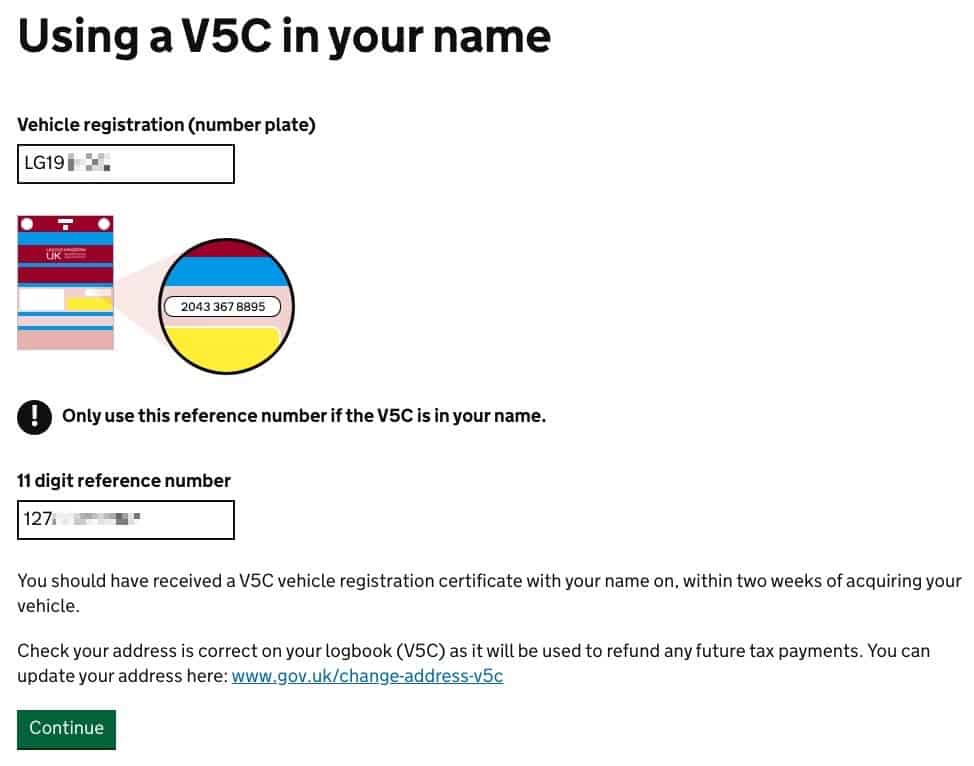 Step #4. On the next screen, review your vehicle details. If any of the details on this step are incorrect, you can click on the "Incorrect details?" link to contact DVLA. If everything looks alright, click Continue.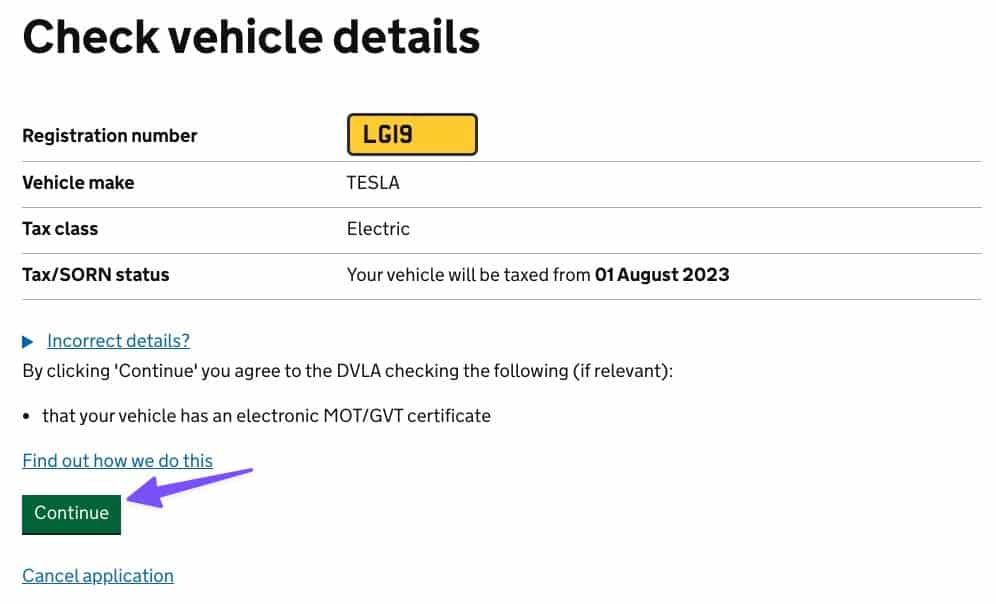 Step #5. This is the final step. The system calculates how much Road tax is due and the start date from when the tax year starts.

The amount to be paid for pure electric vehicles like Tesla is £0.00. At this step, you can enter your email address to get a confirmation of the road tax submission from DVLA.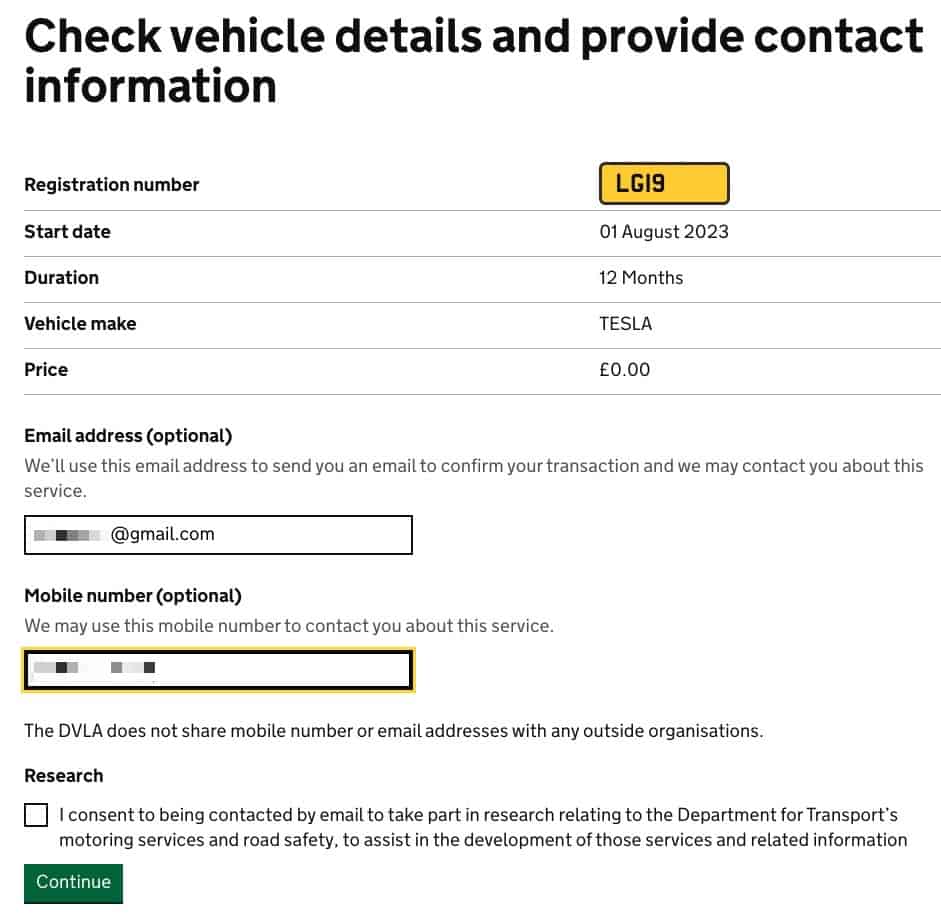 Step #6. Congratulations, you've just taxed your Tesla in the UK. At this stage, you can print this page, or if you entered your email address in the last step, you should have received an email with the confirmation.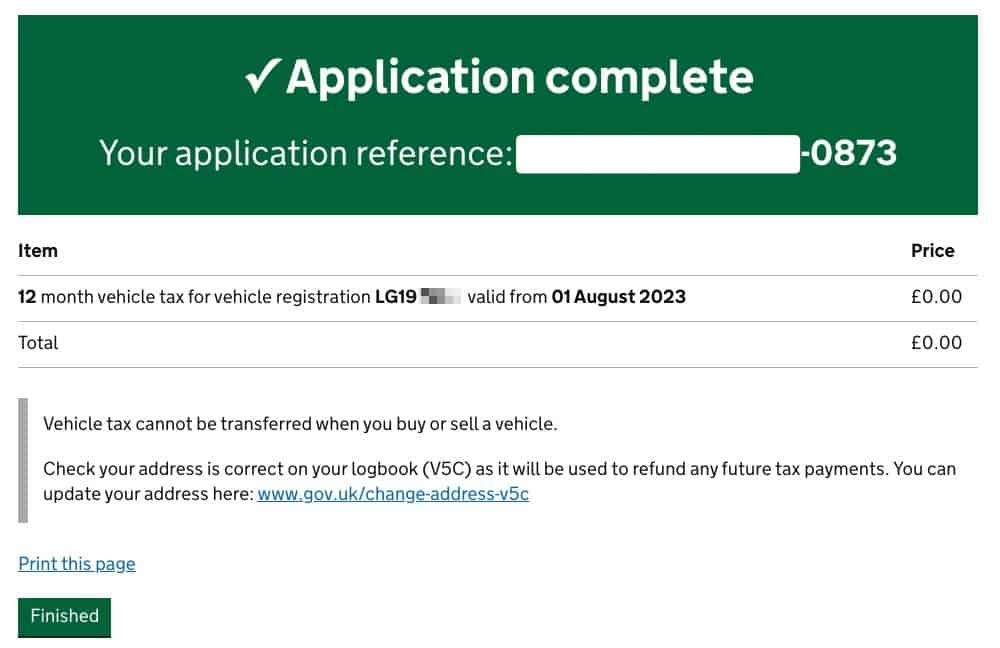 Wrapping Up!
There you have it – all you need to know about road tax for electric vehicles with an example and a quick guide on how to tax your Tesla in the UK.
If you found this Tesla road tax UK guide useful, don't forget to sign up for the TeslaStir newsletter so you don't miss any new updates from TeslaStir in the future.
You can also follow me on Instagram for my adventures on my Tesla Model 3.
FAQs About Road Tax for Electric Cars