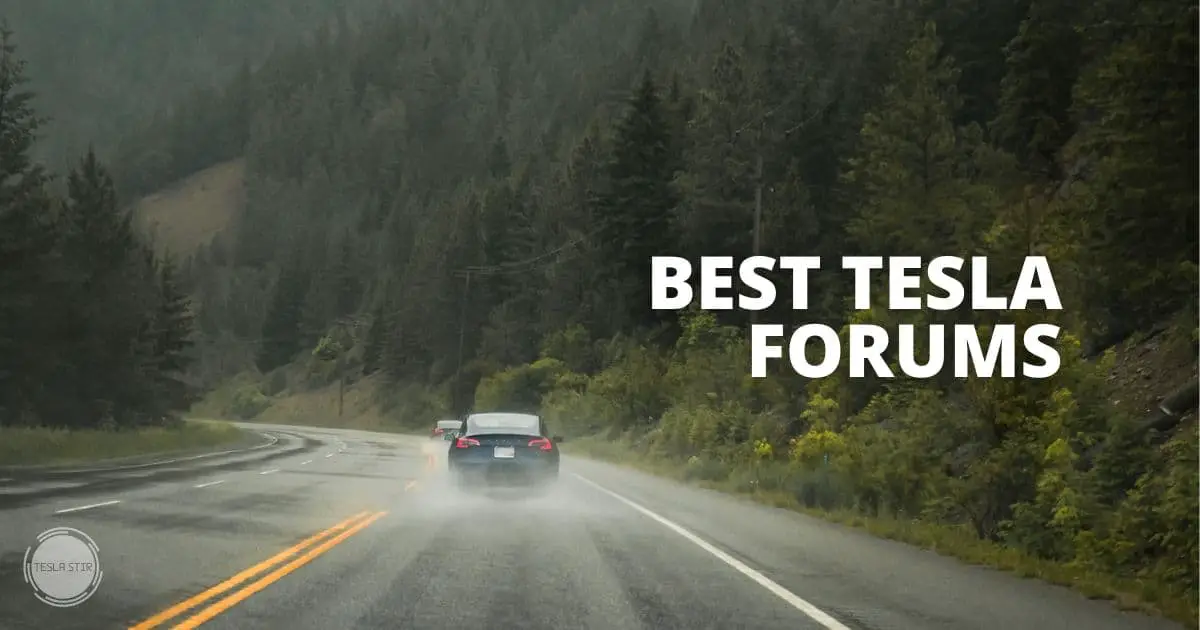 Looking for the best Tesla forum you can join today? Your search ends here!
In this post, I have compiled a list of the top 7 Tesla forums to find answers to your burning questions, get advice from experienced Tesla owners and enthusiasts, and be a part of the passionate and engaged Tesla community.
The official Tesla forums were a great place to seek advice, ask questions and find solutions to issues from members that included Tesla fans, verified owners and investors. However, Tesla decided to shut down their official forums section on the site in March 2021, leaving a void in the Tesla community.
Luckily, there are plenty of third-party Tesla forums to cover this void and keep the conversations going. Today, we'll look at your best options in this post.
Let's get started.
List of the Best Tesla Forums And Communities
1. Tesla Motors Club (TMC)

Tesla Motor Club forum is one of the largest, oldest and most active online communities dedicated to Tesla-related topics. It was founded in 2006 and was the first independent Tesla community online.
The forum is filled with knowledgeable and passionate Tesla owners and enthusiasts, making it a great place to get advice from experienced users
It has over 140,000 members who discuss all things related to the Tesla range of vehicles, performance, technology, charging stations, autopilot features and more.
2. r/TeslaMotors (Reddit)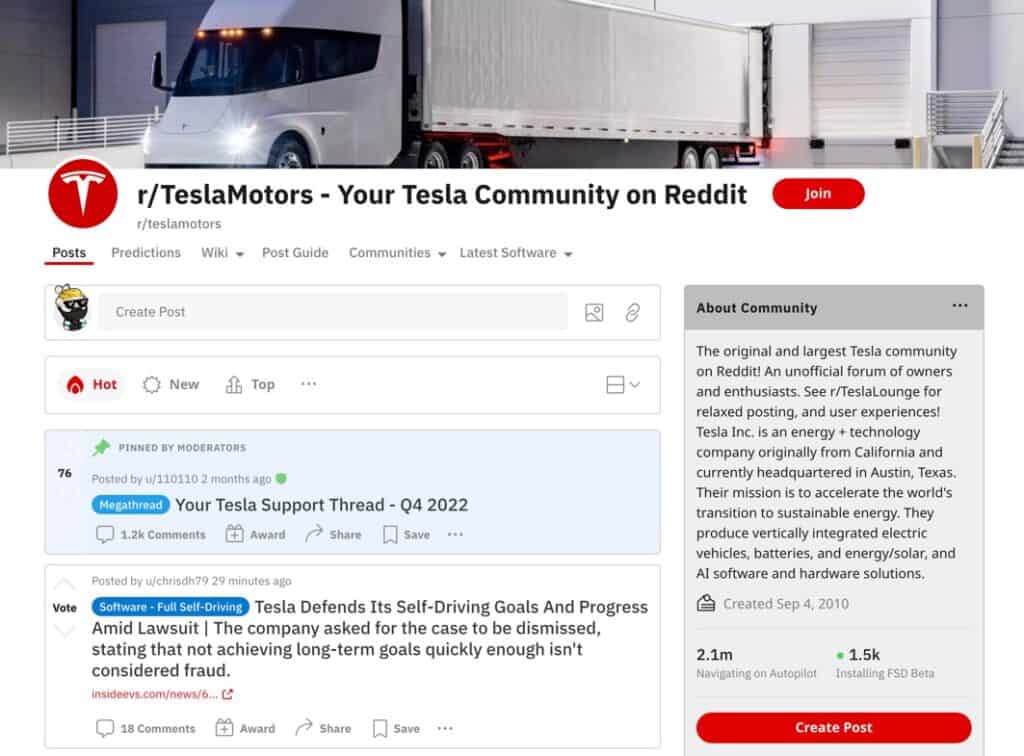 Started in 2010, the Tesla Motors subreddit is the largest unofficial online community of Tesla owners and enthusiasts on Reddit. It has over 2.1m members who are passionate about Tesla and electric vehicles in general.
You'll find discussions about new models, technology, charging stations, autopilot features and more. If you're a Tesla owner or an enthusiast of electric vehicles in general, this is a great place to find the most up-to-date news and discussions.
r/TeslaMotors is often cited as a source for Tesla news on many blogs, media outlets, and related forums
3. r/TeslaLounge (Reddit)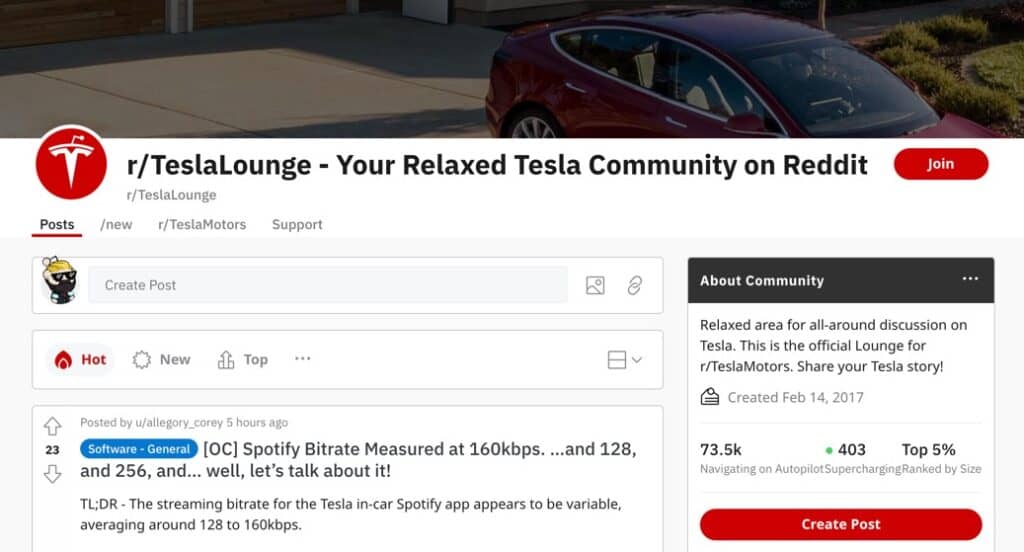 r/TeslaLounge is a subreddit dedicated to Tesla and robotics, as well as general tech topics. It was created in 2017 and has over 73,000 members. The community is engaged and passionate about all things Tesla, with over 2 million posts. Whether you're looking for advice on your Tesla or just want to be a part of the community, r/TeslaLounge is the place for you!
4. Tesla Owners Online

Tesla Owners Online is another great forum community dedicated to everything Tesla. In addition, it has a range of topics including general discussions about electric cars, new models, EV charging and solar systems.
The site is home to over 47,000 members who are all passionate about Tesla EVs and helping each other. They have contributed to over 340K posts to the forum and counting.
You'll also find a dedicated section for Regional Discussions specific to North America, Europe or the Pacific and Asia.
Tesla Owners Online was founded in 2016 by Trevor Page in Toronto, Canada. He decided to retire from the Tesla community in Apr 2022 and sold TOO.
TeslaOwnersOnline is now owned by VerticalScope, a company that runs 800+ online forum communities.
5. InsideEVs Forums

23K+ members, 12K+ discussions and 180K+ messages make InsideEVs Forum one of the best places to ask questions, share experiences and discuss all things Tesla.
It's not just limited to Tesla though. InsideEVs forum also covers discussions about other electric vehicle brands such as Hyundai, Nissan, Kia, Rivian, Fisker, BMW and many more.
The forum is divided into various sections and sub-sections, making it easy to find the information you need in a quick and efficient manner.
6. Speak EV

Speak EV is a more generic electric vehicle forum covering multiple EV brands like BMW, Renault, Mitsubishi and Nissan in addition to Tesla. Founded in 2011, SpeakEV is based in Canada and home to over 49K+ members with 1.5M posts.
Speak EV forum has a dedicated Tesla sub-forum with over 107K posts which has gathered 13.3M views.
7. Tesla Owners Club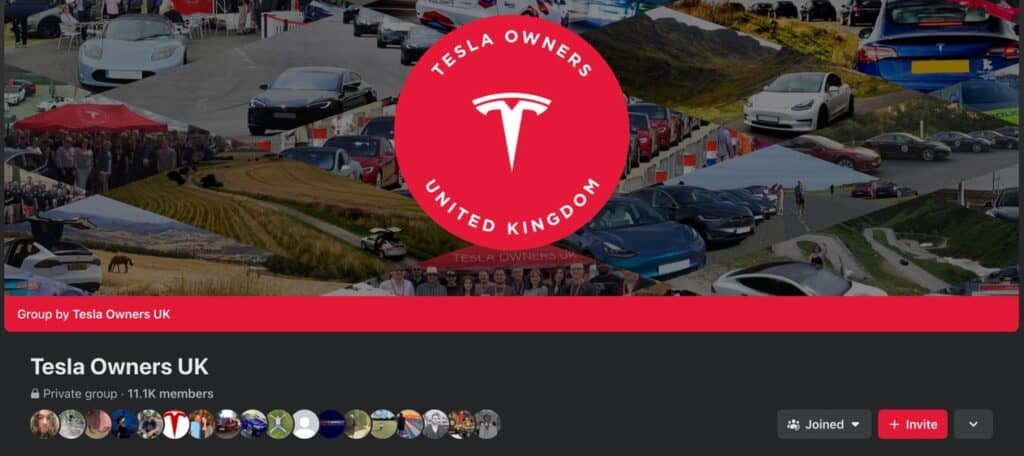 You can also join the Tesla Owners Club for your country to connect with other Tesla owners, enthusiasts and experts. These clubs connect Tesla owners with local clubs, organizations and events related to electric vehicles, renewable energy and sustainability.
It's a great way to meet other people who share your passion for Teslas and EVs. Plus, members get access to exclusive discounts at Tesla stores, service centres and partner businesses.
They organize regional events, track Tesla news and host online discussions in their forum for members. They also have an active presence on social media like Twitter, Instagram and Facebook.
What Happened to the Official Tesla Forums?
The official Tesla forums were shut down in early 2019. While the company gave no explicit reasons for the closure, it is speculated that the unmoderated nature of the forum made it difficult for Tesla to moderate and control the conversations taking place .
Even though the official Tesla forums have been shut down, you can still join one of the many unofficial popular online forums like Reddit, InsideEVs, Speak EV and many others.
Final Thoughts
If you're a fan of Tesla and looking for up-to-date information on their vehicles, these are 7 of the best forums you can join today to connect with other Tesla owners and enthusiasts.
The best part is, these forums also cover other electric vehicle brands such as the Hyundai, Nissan, Kia, Rivian, Fisker and BMW. So no matter what kind of EV you're interested in, there
With up-to-date information on new models, technology, charging stations and autopilot features, these platforms have it all!
So what are you waiting for?
I hope this post has helped you find the best Tesla forums you can join today. If you have any questions or suggestions, feel free to comment below and we'll be happy
Join a Tesla forum today and start interacting with other like-minded people!
FAQs