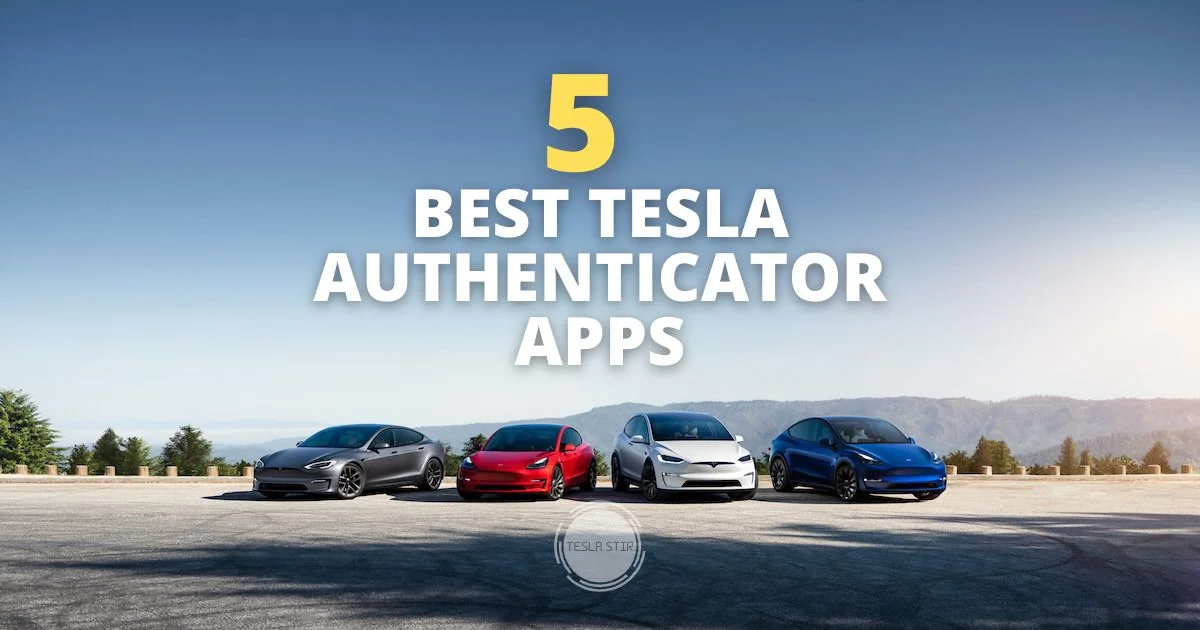 Looking for the best authenticator apps for Tesla multi-factor authentication? These are the top 5 apps curated for you!
Multi-factor authentication is one of the best ways to keep your online accounts secure. While setting up multi-factor authentication on your Tesla, you need an authenticator app to generate secure codes that are used for logging in.
With so many options available, it can be difficult to choose an authenticator app that's right for you. To make the decision easier, I've compiled a list of the five best Tesla authenticator apps you can use for multi-factor authentication. Keep reading!
What is an Authenticator App?
An authenticator app is a piece of software that's used to generate secure codes for two-factor authentication (2FA). It's an easy and safe way to add an extra layer of security to your online accounts.
These apps are designed to generate one-time passcodes (OTPs) or push notifications when you try to log in to your online account. This makes it much harder for hackers to gain access to your accounts since the OTPs will expire after a certain amount of time.
The reason is: you're logging in with something you know (a password) which could be hacked and a unique code generated by the authenticator app which only you have access to, makes it harder for hackers to crack.
Now that you know what an authenticator app is, let's take a look at some of the best tesla authenticator apps available.
Ideally, any authenticator app will work, meaning these apps don't offer any Tesla-specific functionality. However, I curated this list with Tesla's minimalism and clean design in mind.
5 Best Authenticator Apps for Tesla
1. Google Authenticator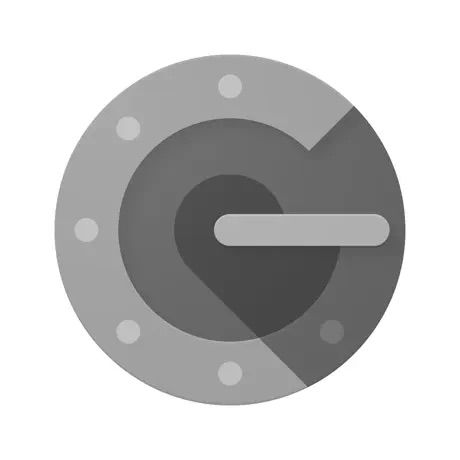 Google Authenticator is one of the most popular authenticator apps available. It's free and works on both iOS and Android devices, so it's easy to use for any Tesla owner. It can generate secure codes for logging into your Tesla account, as well as other online services. If you want a simple, no-frills solution to adding 2FA or MFA to your online account, Google Authenticator is a great option.
However, if you want better ways to back up and sync across multiple devices, Google doesn't provide the best solution. Accounts need to be manually exported and imported to a new device. I'd recommend Authy and 2FAS (both free as well) for better no-quibble cloud solutions.
2. Microsoft Authenticator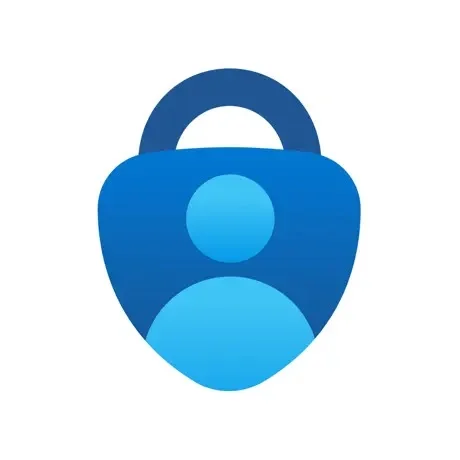 Similar to the authenticator app from Google, Microsoft Authenticator is another great option. This free Tesla authenticator app provides a dynamic security code that changes every 30 seconds, making it an effective way to protect your Tesla from unauthorized access.
An added advantage of Microsoft authenticator over Google authenticator is that it allows you to back up your tokens to your Microsoft account which you can then access from multiple devices.
To do this you need a personal Microsoft account. If you're an iOS user, you'll need to have an iCloud account. These will act as your recovery account in case you move to a different device or need to restore lost accounts.
With support for multiple platforms like Windows, Android and iOS, Microsoft Authenticator makes multi-factor authentication simple and convenient.
3. Authy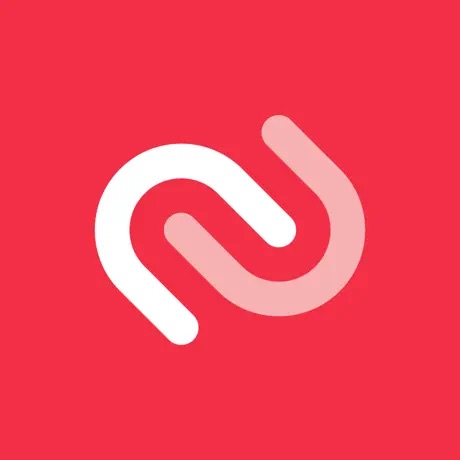 Authy Authenticator is another great option to enable 2FA, that's free and available on both Android and iOS devices.
Authy is available cross-platform and can be easily backed up and restored when moving devices or if you lose your phone.
It also has two-factor authentication and supports biometrics for added security.
You can also sync up multiple devices so that you will always have access to your authentication codes.
If you are an iPhone user and also have an Apple Watch, an added advantage with Authy is the Authy app notifications directly on your Watch. So, with Authy you don't even need to pick up your phone; all MFA/2FA codes show up on your wrist.
I have Authy configured for a few of my apps and this feature is a massive time saver.
4. LastPass Authenticator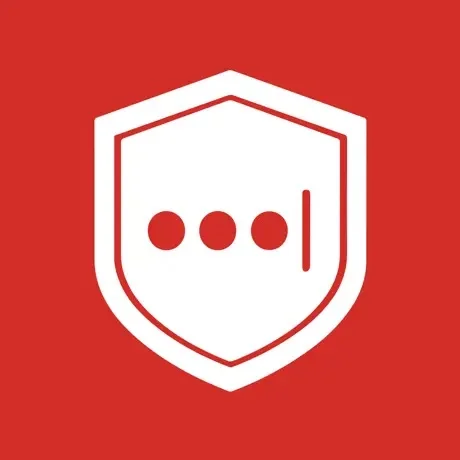 LastPass is a renowned password manager that you can use to store and manage your passwords. It also offers a two-step verification authenticator app that you can download from the iOS App Store or Google Play Store.
The app is free to use with an easy setup process. Just add your Tesla account (or any other online account) by scanning the QR code presented during the MFA setup using the app and you're good to go.
You can also save your added accounts to the cloud but you'll need a LastPass password manager account to do that. So, if you already have a subscription, or plan to invest in a password manager app, LastPass Authenticator is a great choice.
If not, you can use Authy or 2FAS which provide iCloud as a backup option.
Overall, LastPass Authenticator is a good tesla authenticator app if you already have a LastPass account as it provides cloud back up which you can use for recovery in case you lose access to your device.
5. 2FA Authenticator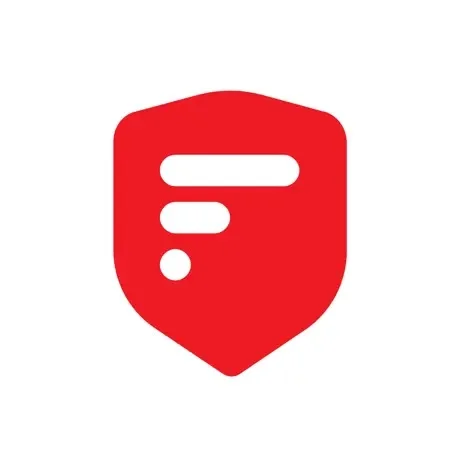 2FA Authenticator (2FAS) is a free, open-source, community-driven app that offers a simple and easy way to verify your identity using two/multi-factor authentication. No account set-up is required to use this app, allowing you to remain completely anonymous.
Just like Authy and LastPass, 2FAS allows you to activate a secure pin code or biometrics for added security. You can also securely backup your tokens directly to Apple iCloud if you're using an iPhone.
One advantage that 2FAS has over the other authenticator apps on this list is the 2FAS Chrome extension. By pairing your desktop browser with the 2FAS phone app, you can conveniently access a unique code on your desktop itself without ever having to open your phone.
With 2FAS, you can even import your tokens from Google Authenticator pretty easily.
Wrapping Up
There you have it! A list of the best tesla authenticator apps out there to keep your accounts safe and secure.
Depending on your specific needs, you can choose any of the apps mentioned above. They all offer two/multi-factor authentication, as well as different options to backup/restore tokens and/or enable biometric security measures for added security.
I currently use a combination of Google Authenticator and Authy for token generation. However, having tried all the apps on this list while researching and testing these apps for this blog post, I really like the 2FAS app and what it offers. So, I am going to import my Google Authenticator accounts to try it out for some more time and will move the ranking accordingly.
So, what's your pick – which app did you pick and why? Let me know in the comments below.
No matter which app you decide to go with, just remember that an effective security measure like two-factor authentication can help protect your important accounts from malicious actors. So, make sure to take the time and effort to set it up correctly and keep your accounts safe.
FAQs: Best Authenticator Apps for Tesla