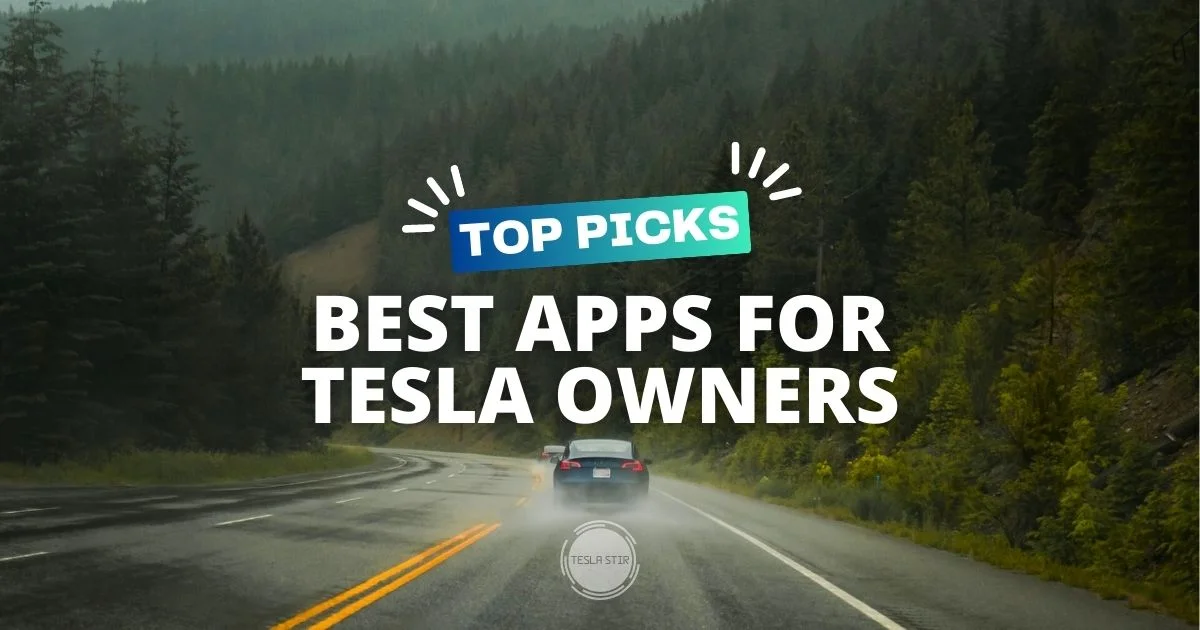 Here are some of the best Tesla apps owners should have on their smartphones.
Utilizing the right apps is one of the best ways to enhance your Tesla ownership experience. These apps can help you track your vehicle's performance, locate charging stations, or remotely control certain car features.
But with so many apps, it can be challenging to identify the useful ones worth downloading and using. You don't want to waste time trying out apps that don't work or aren't helpful.
It's a waste of time.
Don't worry! I've done all the research for you, spending many hours and compiled a list of the best apps for Tesla owners.
I'll share my top picks so you can quickly find an app that will help improve your Tesla experience.
From navigation and travel planning to remote controls and performance analytics, this list has everything you need to unlock the full potential of your car.
Let's jump right in!
Best Tesla Apps: The Basics
The Official Tesla App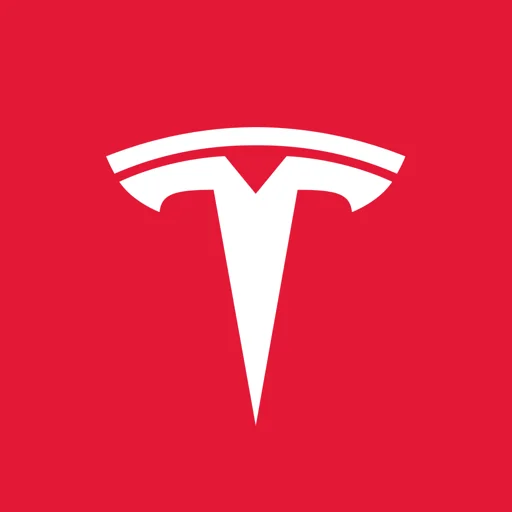 The Official Tesla Mobile App is your gateway to your Tesla car, putting comprehensive control and basic vehicle insights at your fingertips. 
Whether checking your car's charging status, adjusting climate settings remotely, or locating your vehicle – this official app covers you.
I won't talk much about this as it's an essential piece of software that'll be the first app you'd install as an owner anyway.
To give you a brief idea, you can use the Tesla app to unlock or lock your doors, open the trunk/frunk, schedule your departure/charging and control other features like climate from anywhere. The app is available for Android and iOS devices.
In its most recent update for iOS users (v4.24.0), the app allows you to access your vehicle controls and climate using the Apple Shortcuts app. Shortcuts app allows you to create custom automation and triggers for your apps using Siri voice commands on your Apple phone/watch.
Key features
Easy to use and navigate
Comprehensive control over your car's features
Charging stats
Smart Summon
Automation using Apple Shortcuts
Car's current location and navigate to nearby charging stations
Book Service Requests
Cost: Free
Available on: iOS, Android
Best Tesla Apps: Stats
TeslaFi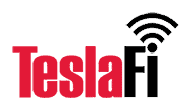 TeslaFi is a web-based app that's quite popular in the Tesla community. It monitors, logs, and provides insights into your Tesla's performance, battery health, and efficiency by polling the Tesla API every minute and capturing lots of data.
If you're a data geek, you'll love this app!
It's the perfect tool to track essential information about your Tesla car with access to graphs and reports, giving you an under-the-hood look at your car.
It provides real-time stats, including the car's location, range, charging status, battery health, etc. It acts like your personal data logger for the car.
With TeslaFi, you can download the Alexa skill and control your car from an Alexa-compatible device.
You can also run schedules for things like charging (and heating in winter months).
The battery degradation report shows how much range you've lost since the car was new and how it compares with similar vehicles in the Tesla fleet.
One thing that might prevent you from going with TeslaFi is that it doesn't have mobile apps – it's web-based only.
Key Features
Set up schedules for various functions
Log usage statistics
Driving summary (with lifetime map)
Charging summary
Battery health and efficiency
Software updates tracker
Offer: Two-week trial [One-month access for free with my referral link]
Cost: $5/month or $50 annually
Available on: Web only (free 1-month trial)
TeslaFi usually offers a 2-week trial, but with my referral link, you can get a whole month's trial without providing payment details.
So, sign up for the free trial and play with it; TeslaFi does much more than I could ever list here. I'll do a separate detailed review for that. Let me know in the comments if you want to see that on TeslaStir.
TezLab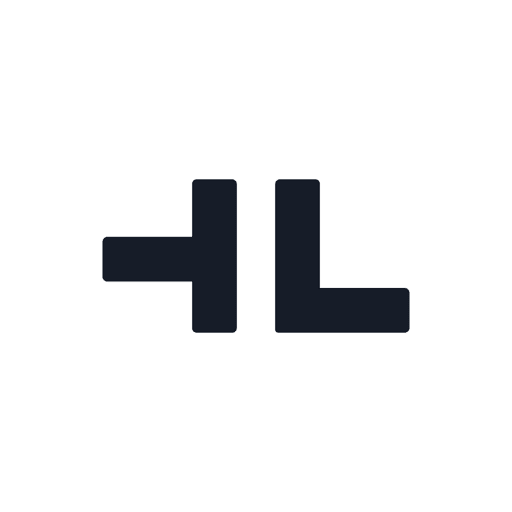 TezLab is another popular app among Tesla users that provides in-depth analysis and insights into your drives, giving you real-time data on energy consumption stats, trip efficiency, charges, and battery health.
It also provides quick access to car controls on the customizable dashboard in the app.
Basically TezLab does whatever TeslaFi does, but with apps for Android and iOS, and offers a user-friendly interface for easy navigation. In fact, Tezlab has one of the most user-friendly interfaces for the stats apps I reviewed.
However, if you like the desktop accessibility of TeslaFi, I must mention that TezLab doesn't have a desktop application.
Like other stats apps on this list, you must provide access to your Tesla account via the TezLab account. Once connected, TezLab will start communicating with your Tesla EV.
App: Free download (forever access to limited features)
Offer: 14-day free trial
Cost (TezLab Pro): $4.49/month ($49.99 yearly) | £4.49/month (£48.99/year)
Tessie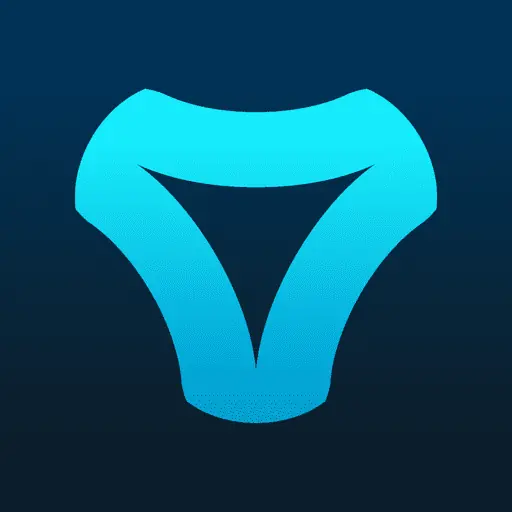 Tessie automatically tracks and analyses your daily commutes, road trips, and charging sessions. It allows access to real-time graphs, weather information, and elevation levels.
Tessie can be accessed live using a browser on your desktop, and you also have mobile apps available for Android and iOS users. It lets you control your Tesla with an Apple Watch/Phone using Siri.
You can also install the Tessie Alexa skill on your Amazon device and control your car using Alexa. Or, you can use their IFTTT Webhook to schedule certain commands at a specific date or time.
For Tessie to work, you'll need to authorize access to your Tesla account from the Tessie app so it can communicate with your car.
App: Free (forever access to limited features)
Offer: 14-day free trial usually (Extended to a whole month for free with my referral link) https://share.tessie.com/oPgAvR9eHBb
Cost: $4.99 a month (or $49.99/year)
Available on: Web, iOS, Android
Stats for Tesla Model S/3/X/Y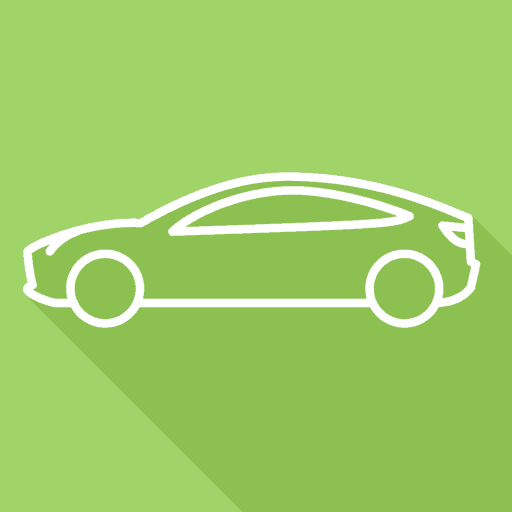 Stats is another valuable iOS app for the data-obsessive Tesla owner that provides real-time data about your car's performance and usage.
Stats provides a comprehensive analysis presenting your driving habits/efficiency, battery usage and health, range, phantom drain, and charging habits through visual graphs and charts.
While the UI might seem outdated compared to TezLab or Tessie, it's data-rich and offers many more features than others in this category. Stats also provides iPad and Apple Watch applications, and it is among the limited number of apps that offer support for Dynamic Island on the iPhone 14 Pro models.
The app requires a subscription purchase before you can access any of its features, even though the initial download is free.
If you don't like monthly subscriptions, you can also opt for the lifetime unlock option that sells at $110 (£99 in the UK).
Key Features
Use Apple Watch as a key or for fast car controls
Compare your battery with similar Teslas (same model and year)
Track trips and commutes
Track maintenance items
Monitor battery health and phantom drain
Concerns
UI seems a bit outdated compared to other options
all features behind a paywall
Available on: iOS (Get your free 7-day trial)
Cost: Monthly: £4.49 ($5) or Yearly: £44.99 ($50) / Lifetime Unlock: £99.99 ($110)
Scan My T3SLA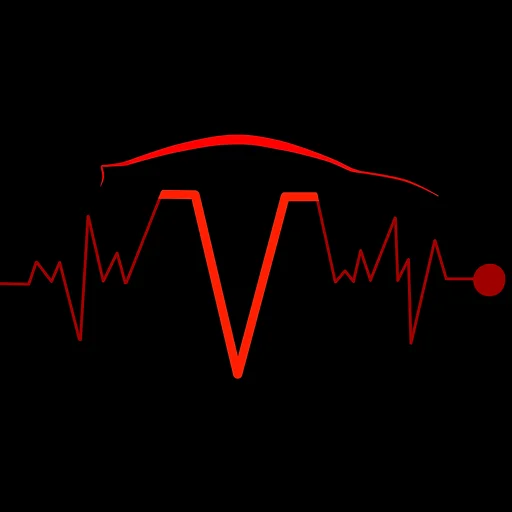 Scan My Tesla is another app that monitors the performance of your Tesla.
The app analyses your driving habits and offers tips on extending your Tesla's range and improving efficiency. In addition, it helps you monitor battery health and provides insights into the sentry mode events, ensuring your car's security while parked.
Eevee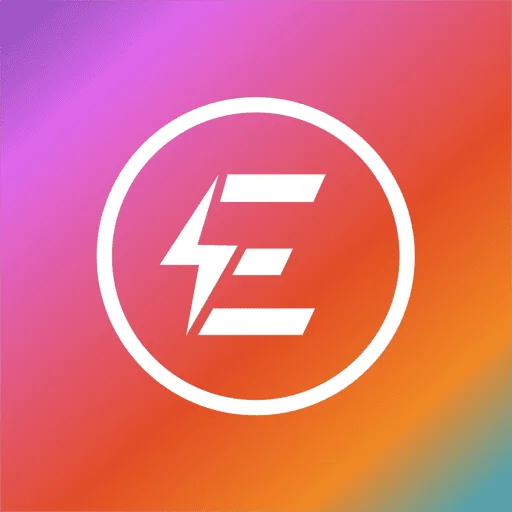 Eevee is free and has one of the best UI interfaces for the stats apps I tested. The automated monthly reports are handy and provide an overview of your driving habits and performance.
The battery health report is comprehensive, providing insights into the current range and comparing similar cars in the Tesla fleet.
Best Tesla Apps: Charging Point Aggregators
By collating data from various charging networks, these aggregators empower users with real-time information on charging availability, pricing, and user reviews. They don't own any chargers; they're just curators of the ones out there.
Navigating through the intricate web of charging options becomes effortless, allowing you to make informed decisions about navigation routes and charging pit stops. Let's look at your options:
Plugshare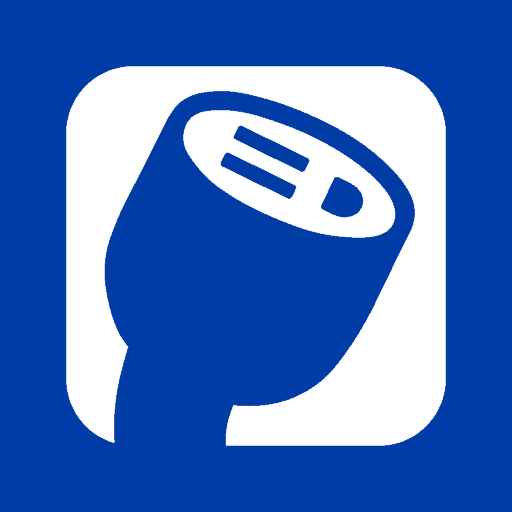 PlugShare is a charging point search engine and a must-have app for every electric car owner, not just Tesla users. It's one of the most popular charge-finder free apps that lets you find and review public EV charging nearby.
I use PlugShare most of the time in the UK and Europe.
It boasts a comprehensive database of public charging spots with a vast global database of over 450,000+ charging points. In the US and Canada alone, they have 250K+ charging stations listed.
Their coverage included Tesla Superchargers and Tesla Destination Chargers.
Launching the app loads an intuitive map view that displays the charging station locations near you.
The listings provide detailed information on the compatibility, amenities like restrooms and dining options, and up-to-date reviews from other electric car owners. You can even save your favourite spots for future reference.
The app enhances community engagement by providing features like checking in at charging stations, leaving reviews, and uploading photos. This gives you firsthand information about the condition and availability of the chargers, ensuring a seamless charging experience.
Key Features
Database of 450K+ charging stations
Turn-by-turn navigation support
Access reviews, ratings, tips and photos from other EV drivers
You can even pay for charging (at select participating locations)
Add any charging stations that you discover
Cost: Free
Available on: Web, Android and iOS
Zapmap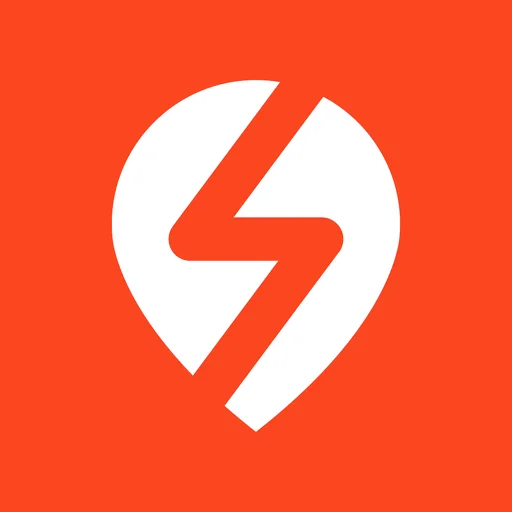 Zapmap is another fantastic app for your Tesla to help you locate charging points nearby, plan a trip or even pay for charging (at certain locations).
With a comprehensive database and real-time updates, it's a reliable app for long-distance travel and everyday commutes. However, I must mention that ZapMap is only restricted to the UK and Ireland locations.
ZapMap covers public, workplace, rapid and destination chargers, helping you plan your trips accordingly. It also provides charging rates and compatibility with your car.
I find the ZapMap UI a bit overwhelming with a lot going on, but it's a very popular app (over 1 million downloads) and there's a lot of helpful information on the app.
Key Features
Database of over 26k locations (45k devices)with up-to-date availability information in the UK and Ireland.
Get detailed information about pricing, compatibility, accessibility
Available on: Web, Android and iOS
ChargeMap
ChargeMap is another highly recommended app for Tesla drivers that provides comprehensive charging point information, including location, charging rate, and compatibility with your electric vehicle.
With a community of users who frequently update the status and leave reviews of charging points, you can rely on ChargeMap to provide up-to-date and accurate information.
Best Tesla Apps: Charging Companies
Podpoint
Podpoint is a leading UK-based EV charging network providing reliable access to charging points. The Podpoint app lets you find public and home chargers nationwide. The app also offers a range of payment options for convenient payments at the charger.
BP Pulse
Like Podpoint, BP Pulse, formerly known as Polar, offers a vast network of charging stations, including rapid chargers for your Tesla. The BP Pulse app lets you locate charging stations, monitor your charging progress, and easily make payments.
Shell Recharge
The Shell Recharge app allows you to access 500k+ charging points across the UK and Europe in 33 countries.
Myenergyi
Myenergyi is an excellent app for Tesla car owners interested in remotely monitoring and controlling their charging progress. Control your charging port and access real-time data on energy usage, all from the convenience of your smartphone.
Apart from these apps, there are many more, like GeniePoint, ChargePlace Scotland, Ionity, Instavolt, and Osprey.
Best Tesla Apps: Navigation and Travel
As a Tesla owner, you might want to explore new routes or prepare your journey more precisely. In this section, you'll find a list of the best navigation and travel apps to assist you in your Tesla adventures.
ABetterRoutePlanner
Planning your journey with an electric vehicle, especially for longer trips, can require more forethought than a traditional ICE car. This is where A Better Routeplanner (ABRP) comes in.
ABRP is one of the best apps for Tesla drivers and helps you plan trips with your Tesla in mind, considering your vehicle's estimated battery level, range, elevation, waypoints and necessary charging stops.
It even considers real-time weather conditions and driving style when calculating your route.
Cost: Free (Basic features always free)
ABRP Premium: €5/month or €50/year
Offer: Two weeks free trial
Available on: Web, iOS, Android
Waze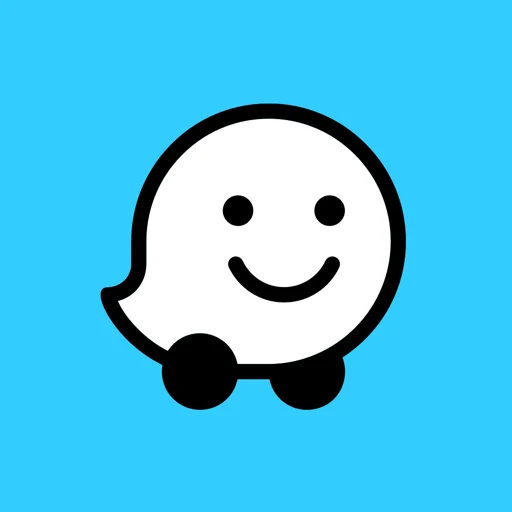 Waze is a very popular option, making it one of the best apps for Tesla navigation. This navigation app focuses on community-driven alerts and real-time data, making it a valuable tool to receive updates on traffic, accidents, and speed cameras.
While you can't access Waze directly through your Tesla's touchscreen, you can use the Tesla Waze web app on your in-car browser to enjoy similar functionality. Or you can have it running on your phone.
Google Maps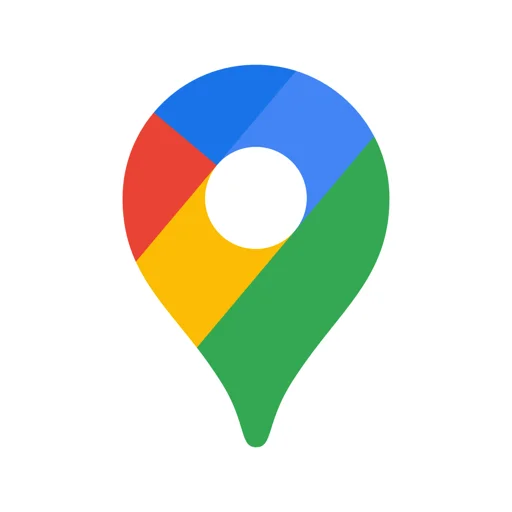 While Tesla has its built-in navigation system, some users prefer the familiar Google Maps interface. It provides up-to-date traffic information and route suggestions, which can help avoid congestion.
Best Apps for Tesla Owners: EV-Friendly Accommodation
If you're planning a road trip and looking for accommodations with EV charging stations, here are some apps to help make your hunt easier.
Booking.com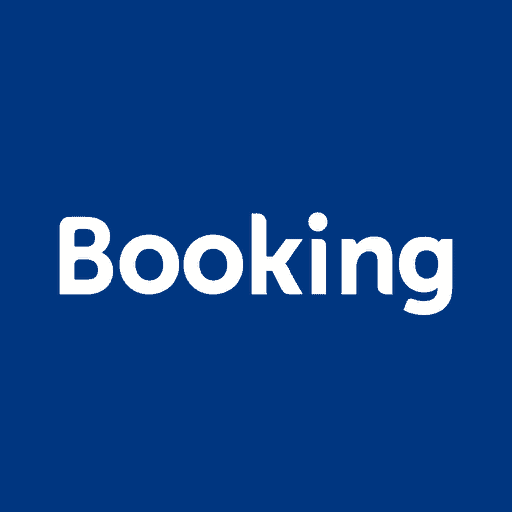 Booking.com is the leading travel app for booking lodgings worldwide.
Booking.com has simplified the search for EV-friendly accommodation by offering a simple checkbox to filter places with charging facilities.
Once you tick the "Electric vehicle charging station" option under the facilities section in the filters, the application only shows properties equipped with charging stations, making it easy to find suitable places to stay overnight while your vehicles recharge.
The detailed property descriptions also often include information about the type of charging stations available and their capacity. This lets you plan your journey more precisely and ensures that your Tesla is always ready to hit the road.
Booking.com also offers guest reviews, which can give you insights into the reliability of charging stations at the listed properties.
Key Features
Huge inventory of EV-friendly properties
Simple Filter to show hotels with charging stations
Details on charging station type and capacity
Guest ratings & reviews for reliability
15% discount on Getaway Deals
Cost: Free
Offer: Save at least 15% with Getaway Deals
Available on: iOS, Android, Web
Best Tesla Apps: Car Controls
Here is the list of the best apps to control Tesla remotely.
Remote for Tesla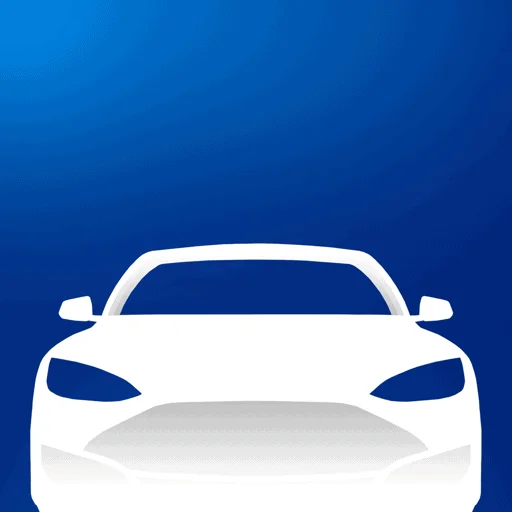 Designed to offer seamless integration with your car's functionalities and controls, it now provides a comprehensive range of features, including real-time monitoring, command issuing, and trip statistics.
Remote for Tesla is claimed to be the first approved Tesla app that supports Apple Watch, Siri, and Shortcuts.
In addition to its extensive list of commands and car controls, it gives you access to Stats (just like the specialist apps on this list).
You can access detailed battery statistics for your car, including the current and total usable kWh compared to the stated capacity. Additionally, you can monitor the phantom drain and review the historical data of your car's range in relation to its odometer and time.
With Remote, you can queue commands that allow you to have a list of commands queued up that will run whenever your car wakes up.
It also comes with a nifty feature to help you dodge those pesky idle fees from Tesla. Simply set an in-app alarm, and it'll give you a friendly heads-up when your charging hits a specific kW or % level. Cool, right?
Key Features
No phantom drain
Control your car remotely
View current information about your Tesla such as speed, battery level, temperature
Start or stop charging and manage the charging port
Create scheduled, queued or repeated commands
Fully functional Apple Watch app with vehicle stats complications
Cost: $29.99 / £29.99 (one-off)
Available on: iOS
Teri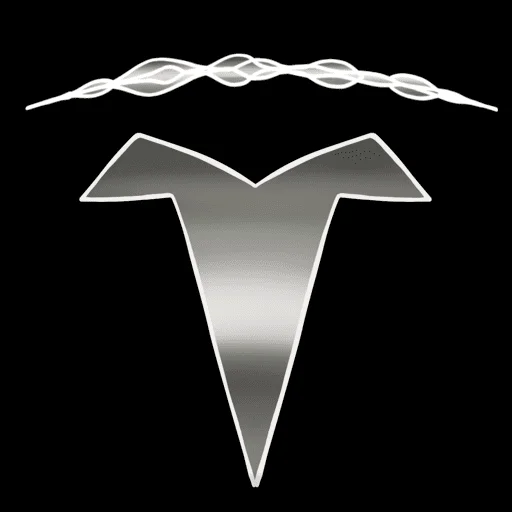 The Teri app works with Siri to provide voice-activated controls. With 21 customisable voice commands, you can control your Tesla hands-free, whether adjusting the temperature, checking the car's battery status, or even opening the trunk.
It comes with an app for the Apple Watch to complement the iPhone app, bringing many controls directly to your wrist.
Key features:
21 customisable voice commands
Battery health monitor
Data stored and processed on your local device
App: Free
Subscription: $5.99/month or $32.99 annually
Available on: iOS
SentryView: For Tesla Cars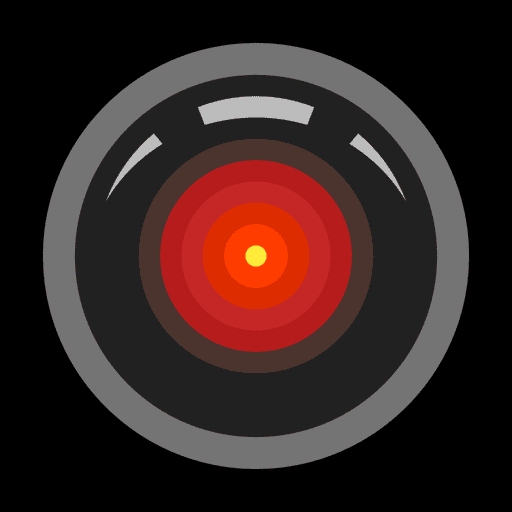 SentryView makes viewing and managing your Tesla's Sentry Mode and DashCam videos on your iOS device easy.
Developed by the same team that created Stats, it lets you view continuous recordings and motion-triggered clips, providing a platform for managing the surveillance data from your Tesla's cameras. The timeline feature lets you quickly jump between recordings from the past few days and quickly locate trigger events.
To use SentryView, you'll need to connect your storage device (that has the Sentry footage) using an adapter (unless you have the iXpand flash drive that already has the iOS adapter).
However, with the Tesla software update that now displays sentry clips on the screen and the recent app update that shows all four cameras in the live sentry view, you might wonder if this app is still needed.
Well, it isn't as important as when you had to physically remove your memory card and plug it into a computer to access the footage.
It still offers specific features, such as viewing all four cameras simultaneously, sharing clips with family or friends (or insurance), and merging the camera feeds into one video. But you'll still need to remove the storage device to use SentryView.
It even features an AI-based algorithm that scans the Sentry clips for identifying human-triggered events. You need to buy this separately for $3.99 in-app, though.
Key Features
Download and share clips from mobile device
Export all four videos (left, right, center, rear) in a single video file
Footage shows the location of the sentry event
Ability to delete the Saved/Recent videos in one shot to free up space on the drive
Cost: $7.99 (additional $3.99 to buy the pedestrian detection add-on)
Available on: iOS
IFTTT Integration for Tesla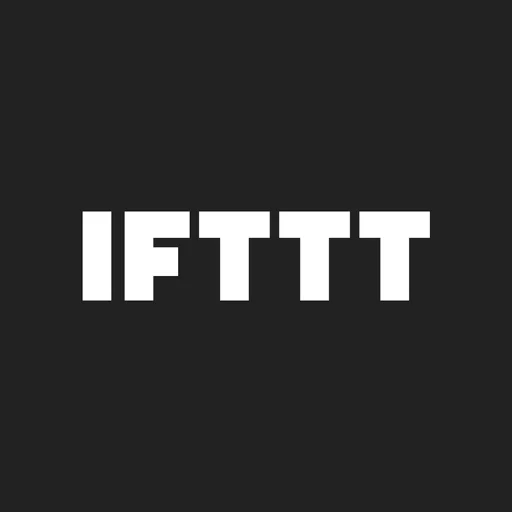 IFTTT (If This Then That) is a helpful app for automating specific tasks.
IFTTT gives you enhanced connectivity between your Tesla and other smart devices to automate processes related to your car.
You'll need to create an IFTTT recipe by choosing your trigger conditions under If this, for example, date and time.
In Then That, you can choose Webhooks to enter the API URL from an app like Tessie for the outcome.
You can do anything that you can think of. All you need is an input trigger conditions and an output.
With IFTTT, you can automate things like:
Enable Sentry Mode when leaving the car
Adjust charging schedules
Turn on/off lights when the car is parked or starts moving
Receive notifications about your car's range or charging status
Best Tesla Apps: Apple Watch
Watch App for Tesla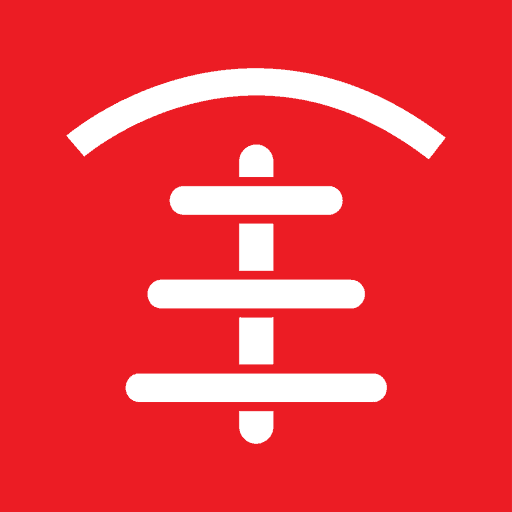 Tesla doesn't have an official Apple Watch app. However, you can still use smartwatch-based features with the Watch App for Tesla.
Watch App for Tesla allows you to check the range of your vehicle and access other features such as unlocking/locking, opening/closing the trunk, sound the horn, flash the lights and more.
The app even lets you control your car's HVAC system from your wrist.
It also provides a battery health monitor, displaying the current state of the battery and the estimated time remaining on the charge.
Even though the app is called "Watch app for Tesla," when you buy it for a one-off cost of $19.99 (£19.99 in the UK), you also get the iPhone, iPad and Mac versions.
Key Features
Pair your watch as a vehicle key (just like your phone)
Complications graphic for Watch face
Switch between multiple vehicles
Queue up commands without walking the vehicle up
Access to iPhone, iPad, Mac and Apple Watch apps for one cost
App cost: $19.99 / £19.99
Available on: iOS only
Watchla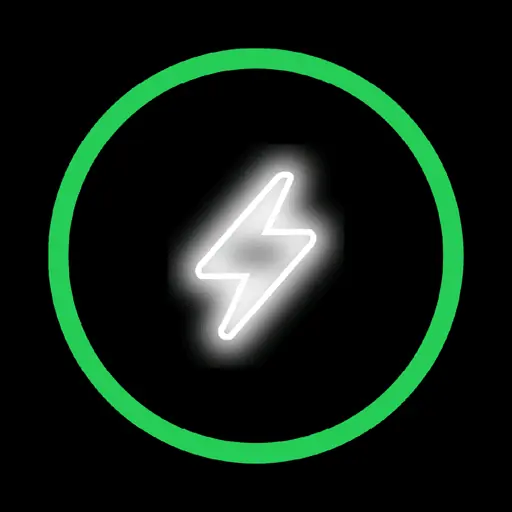 Watchla is another option if you wear an Apple Watch. Much like the Watch App for Tesla, it allows you to access and control various features of your Tesla right from your wrist.
However, while the Watch App for Tesla comes with a one-off cost of £19.99, Watchla is priced at a significantly lower £6.99.
Watchla supports multiple Teslas, so you can easily manage more than one vehicle from one account.
Additionally, Watchla offers an iPhone companion app, which allows you to personalize the home screen layout for the Apple Watch app, configure lock screen widgets on your iPhone, and add Siri shortcuts for both your iPhone and Watch.
Key Features
Turn your Apple Watch into a Bluetooth Tesla key
Check vehicle status
Vehicle commands
Siri shortcuts
iOS lock screen widgets
Cost: $6.99 (£6.99) one-off
Available on: iOS
Turo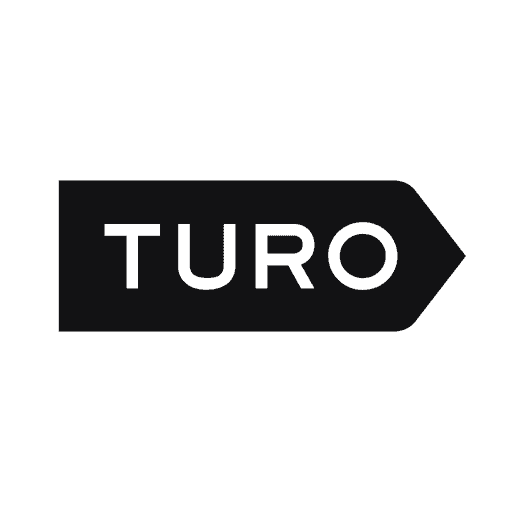 If you have a Tesla and want to make some money off of it while you're travelling, Turo is worth considering.
Turo is an online car-sharing platform that connects people who need cars with those willing to rent them out. It's essentially an Airbnb for cars, letting you rent out your Tesla when you're not using it.
You can set the terms and conditions to ensure your car is well managed while earning some income.
Key Features
Earn extra income while travelling or when you're not using your car
Set your own rules and rental prices
Have control over who rents your car by approving or declining rental requests
Concerns
You're responsible for maintenance, cleaning, etc.
Check how your insurance might be affected
Limited control over how your car is used
Cost: Free
Available on: Web, iOS, Android
Note: I haven't accessed how this would affect your car insurance. So, make sure to check with your insurer before renting out your car.
Wrapping Up
Each application on this list brings unique features and capabilities that can significantly enhance your experience as a Tesla owner.
From stats and diagnostics to controlling your car from your wrist – these apps will surely take your Tesla ownership experience up a few notches.
Explore these apps and discover what works best for your lifestyle and preferences.
Do you have any favourite Tesla apps that didn't make it on this list of apps mentioned?
Let me know in the comments below!
Happy driving!
Frequently Asked Questions
Which apps enhance the Tesla Model 3 experience?
Several apps can enhance your Tesla Model 3 experience. Some popular ones include the Tesla Official App, TeslaFi, PlugShare and TezLab. These apps offer various features to manage your Model 3, such as remote control, vehicle monitoring, and charging statistics. You can access the full list here.
What are the top apps for Tesla Model Y users?
The top apps for Tesla Model Y users are similar to those for Model 3. Check the list here.
How can I find the nearest Tesla Supercharger through an app?
You can locate the nearest Tesla Supercharger using the official App or third-party apps for Tesla like PlugShare, ZapMap or Chargemap. These apps provide you with up-to-date information on Supercharger (and other third-party charging) locations, availability, and status to help you plan your charging stops efficiently.
Are there any apps to track Tesla vehicle stats?
Yes, there are several apps to track your Tesla vehicle's stats. TeslaFi, TezLab, Tessie and Stats are some popular choices. These apps monitor your vehicle's performance, charging efficiency, energy consumption, and more, providing valuable insights into your driving habits and car usage.
What are my options for Tesla range estimation apps?
Apps like TeslaFi, TezLab and Tessie incorporate range estimation features, providing accurate estimates of your vehicle's remaining range based on driving conditions, habits, and energy consumption.
You can also use the official Tesla app built-in trip planner that offers range estimates based on your planned route and charging stops. You can also check out the built-in Energy app for real-world projected range estimates.
Is it possible to install third-party apps on Tesla's screen?
No, it is not possible to install third-party Tesla apps directly on your Tesla's infotainment screen. However, you can use your smartphone to access and control many third-party Tesla-related apps through the vehicle's built-in web browser.
Is the Tesla app free?
Yes, the official Tesla app is free to download and use. There are no separate subscriptions to pay. However, third-party apps offer enhanced features that the official app doesn't and may require a one-time purchase or a subscription to access premium features.
Does Tesla have an official Apple Watch app?
No, Tesla does not currently have an official Apple Watch app. Some third-party developers such as Teri, Remote, Stats, and Tessie have beat the official app and offer Apple Watch apps that enable you to control and monitor your Tesla EV from your wrist, including features like starting/stopping charging, locking/unlocking the car, and monitoring vehicle statistics.